Description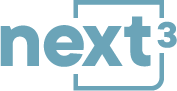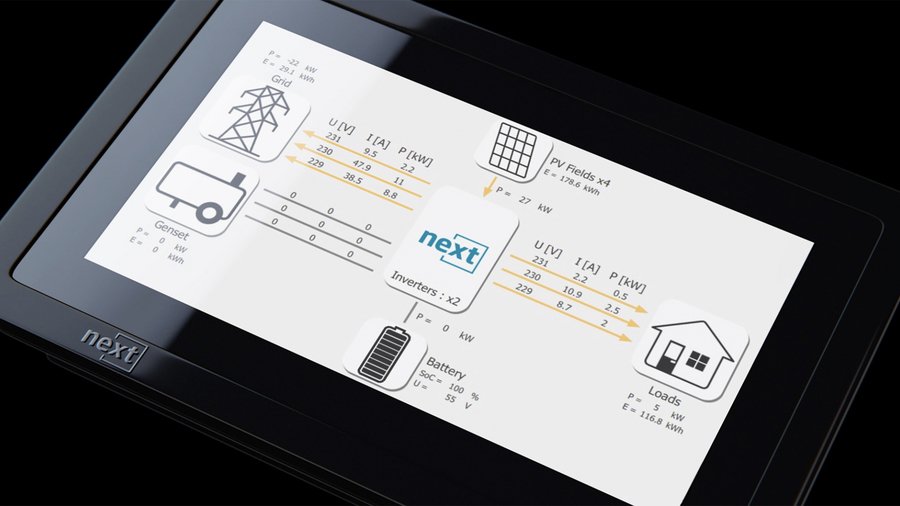 The Studer Next3 three-phase hybrid inverter is the powerful new player for off-grid, on-grid and hybrid installations. A 16 kW three-phase inverter-charger with 2 built-in 8 + 8 KW high voltage solar MPPT inputs.
All-in-one with 2x 900V MPPT chargers, for easy installation and controlled space.
The next3 integrates 2 latest generation high voltage MPPT inputs for an integrated solar power of 16 KW. Solar and transfer modules are optional. Thus, a NEXT3 can replace up to 6x devices of a typical hybrid installation (3x inverter-chargers, + 3x DC MPPT VS-70 chargers for example).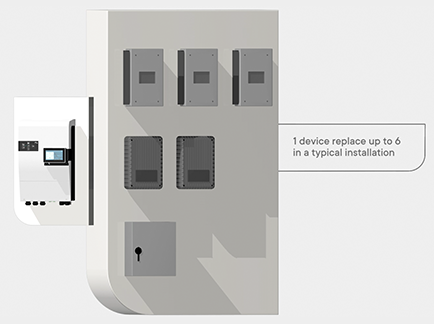 AC-flex
The single AC flex interface can be configured as a second source or an additional controlled load.
Compatible with 48V lithium battery technologies
The next3 is compatible with almost all 48V battery technologies. An integrated CAN-BMS interface ensures a plug and play solution with communicating lithium batteries.
Example opposite: NEXT3 Studer system with Zenaji Aeon (LTO) batteries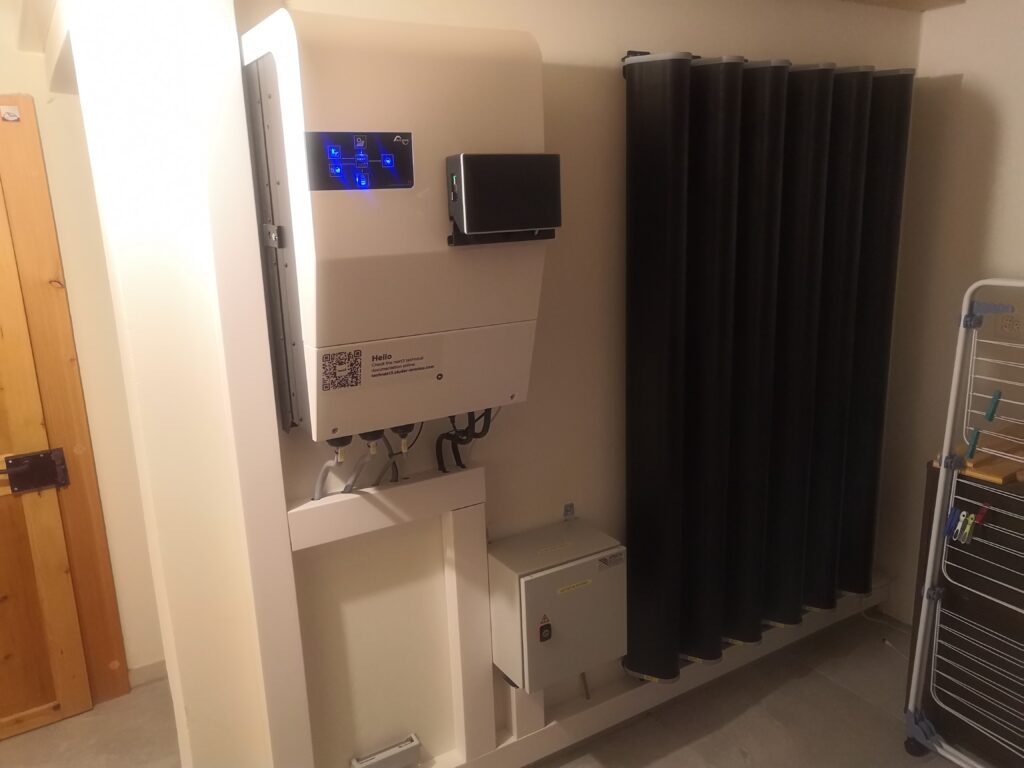 Fully interactive grid inverter
Including an AC source with a double disconnection relay with the network. This entry complies with new grid related regulations in the EU and other regions.
New improved smart boost function
The Smart Boost2 function makes it possible to adapt to the limits of the source with the battery in the most versatile way, for example by facilitating phase balancing or peak clipping.
A unique solution for distributed electrification
Innovative modular combination of equipment, up to 3 units in parallel. And for the first time, it is also possible to combine multi-unit and multi-battery systems using external transfer, even allowing different battery technologies, and increasing versatility with centralized management.
Interface next, the new gateway to the next ecosystem thanks to nextOS
The next interface is the new gateway to the next ecosystem thanks to nextOS, an intelligent and intuitive platform to configure, control and analyze your system. It makes life easier for professional installers and end users.
Compact for easy installation
Installation and wiring has never been easier, with one device replacing up to 6 devices in a typical installation.
Power Flow Dispatcher, the brain of the whole system
System oriented, the new energy flow distributor centralizes the energy management of the entire system in an integrated manner.